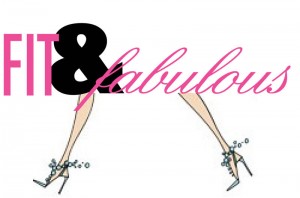 With the main "holiday" season already gone, we still tend to have a lot of parties, food, and fun which can bring on unwanted stress and weight gain.  From events like the Super Bowl to Valentine's day to St. Patrick's day, we can easily get carried away and those new years resolutions can quickly go out of the window…..and fast! If you have too much to do in a short amount of time, don't throw your healthy habits out of the window, but learn how to manage your time so that you can continue with your exercise routine and healthy eating habits all the while maintaining your stress levels.  The last thing you want to do is put your "healthy habits" on hold even longer.  If you do not already practice healthy habits, get into a routine that will help you live a healthier "you". Maintain a good exercise routine, make healthier eating choices, and control stress levels.  Here are a few ways to help you stay "fit and fab" during every day of the year!
Schedule It:
On Sunday evening, plan out your week with your work activities, healthy menu, parties, and workouts.  If you have your workouts in your calendar, you are more likely to stick with the plan and go to the gym.  The best time to do your workout is probably in the morning before your crazy day begins.  Then, if you have a party after work, you won't feel guilty about missing your workout.
Keep a fitness journal:
In your journal, you should not only write down everything that you put into your mouth, including drinks, but also write down your exercises for the day.  This will help you see about how many calories you are eating and burning and can help you figure out why you might not be losing the weight you want to lose.
Par-tay:
Wear form fitting clothes to parties and family feasts so that you will not overeat.  Wearing elastic can often make you feel comfortable and heading back to the kitchen for seconds.  This is a recipe for disaster!
Relax:
Take time for you…unplugged.  Turn off your electronics and enjoy some peace and quiet.  During this time, close your eyes and do some stretching and deep breathing to help calm your nerves.
At the party:
Don't go hungry.  Make sure you eat soup, a salad, or a big glass of milk or water before going to the party.  This will help you feel fuller and more satisfied so that you do not pick around the table.  DO NOT go back for seconds.  Fill up your plate one time with a small portion of the "unhealthy food items" and larger portions of things like turkey, fruits, and vegetables.  If you are the hostess, make healthy versions of your original holiday recipes.  Also, send home the leftovers with your guests.
Time Together:
Plan a hike, bike ride, shopping adventure, walk, or run with your family or friends.  This will help give you some quality time and also some good exercise.  After a meal……even better.